Min veninde's datter, som også er min datter's bedste veninde, havde ønsket sig en Hello Kitty kage til sin fødselsdag. Jeg måtte selv bestemme fyldet, og da jeg vidste, at de godt kunne lide, det som var i Matthew's
Playmobil-kage
, valgte jeg det samme:
My friend's daughter, who is also my daughter's best friend, wanted a Hello Kitty cake for her birthday. The cake and filling was up to me to decide, so I just went with what I knew they liked, as I threw all my cutoffs after them, when I made Matthew's Playmobil Cake: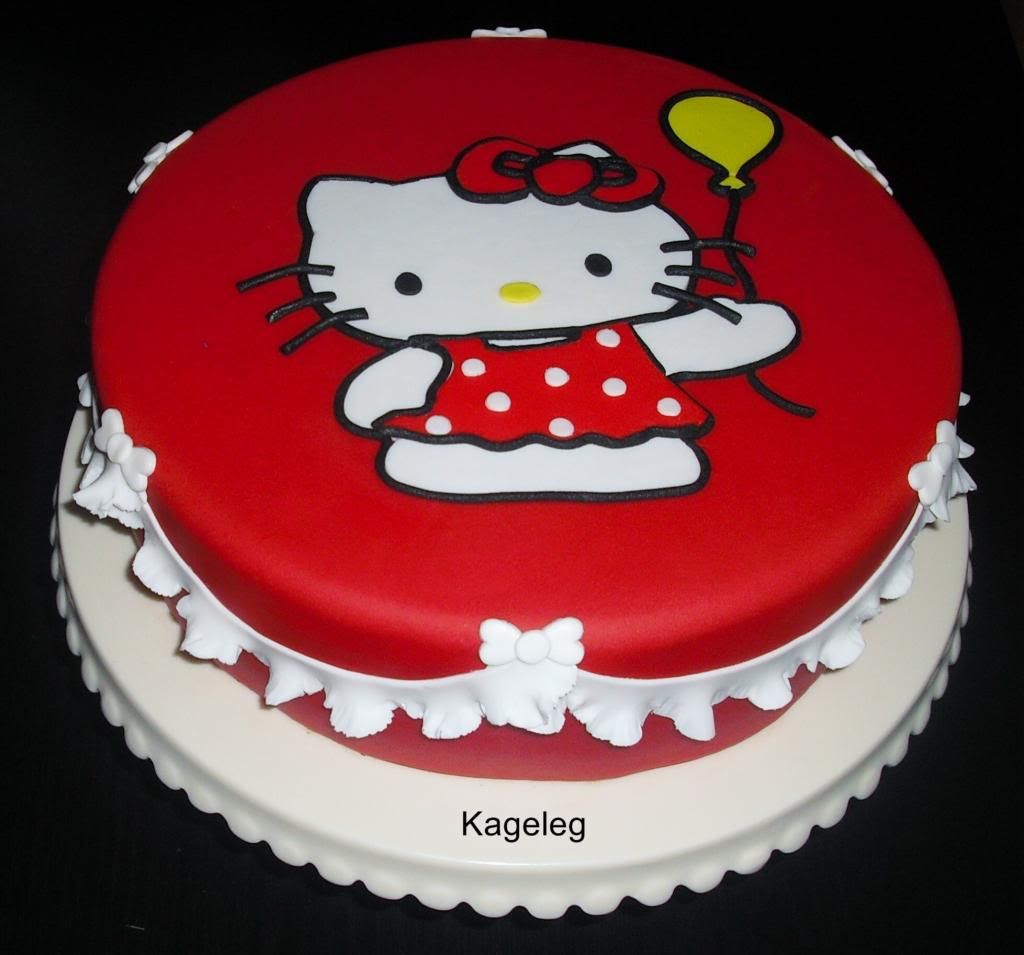 Kagen er en
Sort Midnat's kage
med
Chokorange-creme
og
Jordbærmousse
, smurt op med
Chokolade smørcreme
og overtrukket med Pettinice fondant. Al pynten er lavet af fondant (Wilton's, Pettinice, Satin Ice og
Rød Candymelts fondant
).
The cake was a Black Midnight Cake with Chocolate-Orange Creme and Strawberry Mousse, coated with Chocolate Buttercream and covered in Pettinice fondant. Al decorations were made of fondant (Wilton's, Pettinice, Satin Ice and Red Candymelts fondant).