I og med at jeg har haft så travlt med kager her på det sidste, så havde min mand frabedt sig en pyntet kage, og faktisk ville han ikke engang have en rigtig hjemmelavet. Bare købte kakao-lagkagebunde med nutella, banan og kagecreme(fra pulver!) iblandet flødeskum! Jeg gjorde da også NÆSTEN som han ønskede... men jeg kunne ikke lade være med at bage bundene, når jeg nu alligevel skulle bage 4 andre kager den dag - han kunne jo ikke holde styr på antallet af alle de bunde alligevel. Og lidt pynt skulle der også til, men når det nu både skulle være hurtigt at lave, og til at skjule for manden, så lavede jeg bare logoet til hans yndlingsspil:
Since I have been so busy caking the last couple of weeks, my considerate husband requested his birthday cake to be a simple undecorated one. With storebought cake-layers, nutella, bananas and vanilla custard. And I ALMOST did what he wanted... I just couldn't help baking the cake layers, as I had to bake another 4 cakes that day, and knew he wouldn't be able to notice the difference in numbers. And I couldn't totally not decorate it, but I had to make something simple, fast and easy to hide, so I just made the logo for his favorite online game: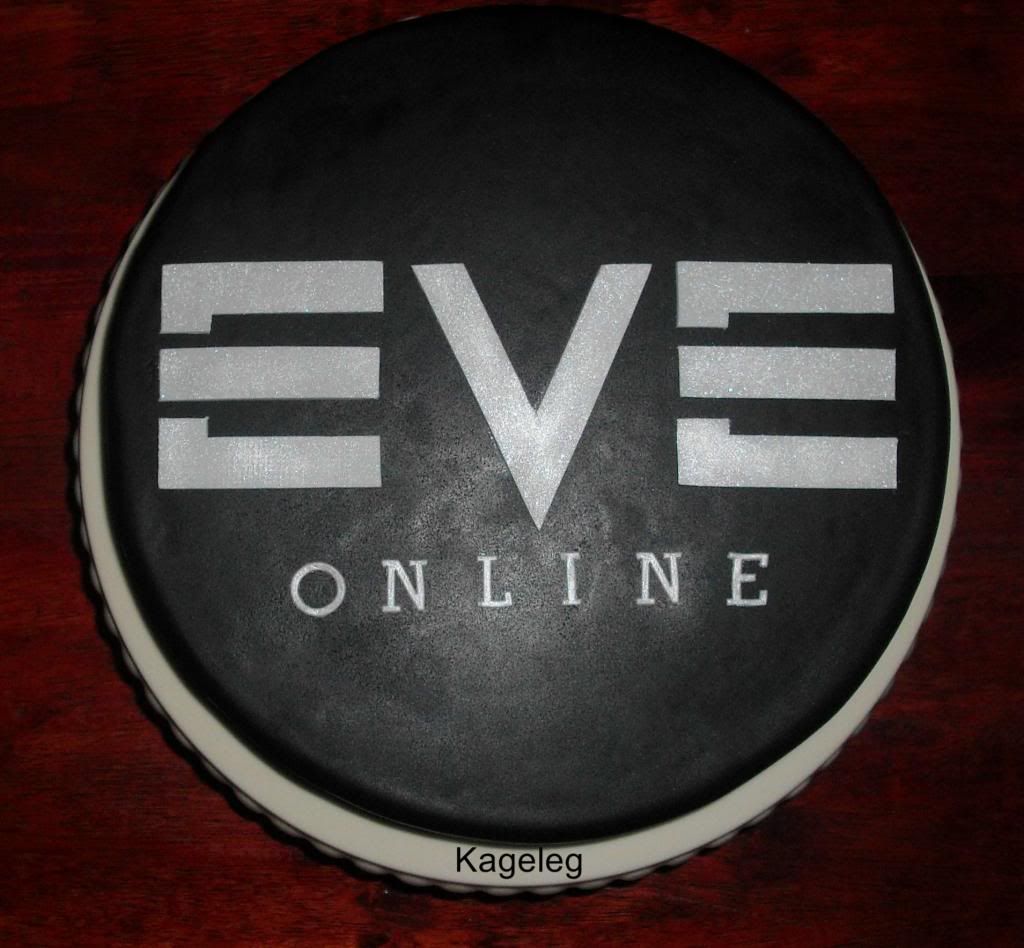 Kagen bestod så af
Sort Midnats Kage
med Nutella, bananskiver og kagecreme, smurt op med
Chokolade Smørcreme
og overtrukket med Pettinice fondant. Og selvom jeg ikke er ret meget for at indrømme det, så burde jeg bare have købt lagkagebundene... Chokoladekagen (som ellers er god) var simpelthen alt for dominerende til det valgte fyld!
The cake consisted of Black Midnight Cake with Nutella, sliced bananas and vanilla custared, coated with Chocolate Buttercream and covered with Pettinice fondant. And allthough I don't like to admit it, I really should have bought the cocoa cake layers... The chocolate cake (which otherwise is just fine) was simply too dominating a taste for the simple filling.
Han havde så håbet på, at jeg ikke ville blogge om kagen, da han ikke ville have at alle skulle vide lige præcis hvor stor en nørd han er, men sådan leger vi jo ikke her på siden! Om kagerne så er mislykket, så blogger jeg stadigvæk, og når jeg ingen problemer har med at udstille migselv, så kan det da ikke overraske, at jeg heller ikke har problemer med at udstille ham :)
He then hoped I wouldn't blog about the cake, since he didn't want everyone to know exactly how geeky he is, but that is not how we do thing on this page! Even cake that go horribly wrong get blogged about, and since I have no qualms when it comes to showing my mistakes, it can't surprise anyone that I have no qualms exposing his geekiness :)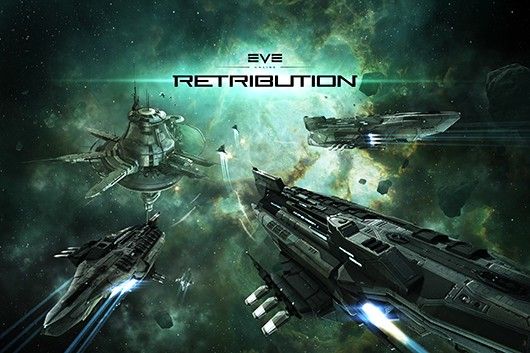 Og så er det forresten gået op for ham, at han kunne have haft en kage med rumskibe på! Og det forventer han så, at jeg gør næste år... jeg ville komme med en eller anden plat bemærkning om, at jeg da heller må i gang med at øve mig tidligt, så jeg slipper for at skulle høre for at xx rumskib, da ikke har yy våben/udstyr, men jeg er ikke nørdet nok til at kende spillets terminologi, så jeg kan ikke engang gøre ordentlig grin med migselv :/
Of course now he has realized, that he could have had a cake with spaceships on! And now expects me to make it for next year... I would insert some corny joke about having to start practising early, so I don't have to have him point out that xx spaceship doesn't have yy weapons/equipment, but I am not geeky enough to know the game's terminology, so I can't even make fun of myself properly here :/