En rigtig nem kage, lavet sammen med de to yngste på 2 og 5 år.
An easy cake, made with the 2 and 5 year old.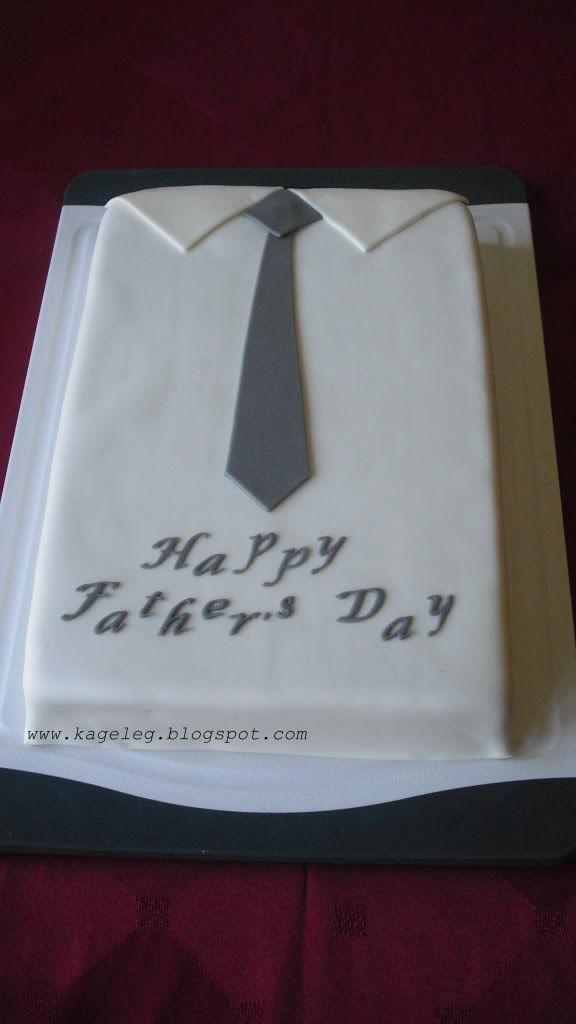 Daddy har nemlig savnet hans yndlingskage, som jeg aldrig laver mere. Købte kakaobunde med nutella, banan og pulver-kagecreme, vendt med lidt flødeskum. Om det rent faktisk er den, han bedst kan lide, eller om han bare savner de gode gamle dage, hvor mine kager ikke tog dage at lave (dage, hvor han er ligeså nervøs som mig for børnenes pilfingre), skal jeg ikke kunne sige...
Daddy has been missing his favorite cake, which I never make anymore. Storebought cake layers with nutella and instant mix vanilla cream, with some whipped cream gently folded in. Whether it actually is the cake he misses, or just the days where cakes didn't take me days to make (days where he is just as nervous as I am, when it comes to the little ones' fingers and mouths), is hard to tell....
I stedet for at manden holdt børnene væk fra køkkenet, så jeg kunne lege i fred, så måtte jeg i mit lille bitte køkken med de 2 små, og så måtte vi holde manden væk fra køkkenet (Det sidste nævnte var faktisk det største problem!) I går bagte vi så en nem chokolade-kage (de købte, kan vi jo ikke få firkantet), som vi delte i bunde, lavede MMF, nutellasmørcreme og piskede kagecremen sammen, så lagde vi den sammen - og et par gange turde jeg trække mig langt nok væk fra kagen, til at få taget billeder af dem:
So instead of the husband keeping the kids out of the kitchen, so I can play in peace, I had to take the two little ones into my tiny kitchen, and we had to keep the husband out of the kitchen (The latter turned out to be the biggest problem!) So yesterday we baked an easy chocolate cake (can't get storebought square ones), split it in layers, made MMF, nutella buttercream and whipped up some vanilla cream, and then we filled the cake - and a couple of times, I actually dared step far enough away from the cake, to take pictures: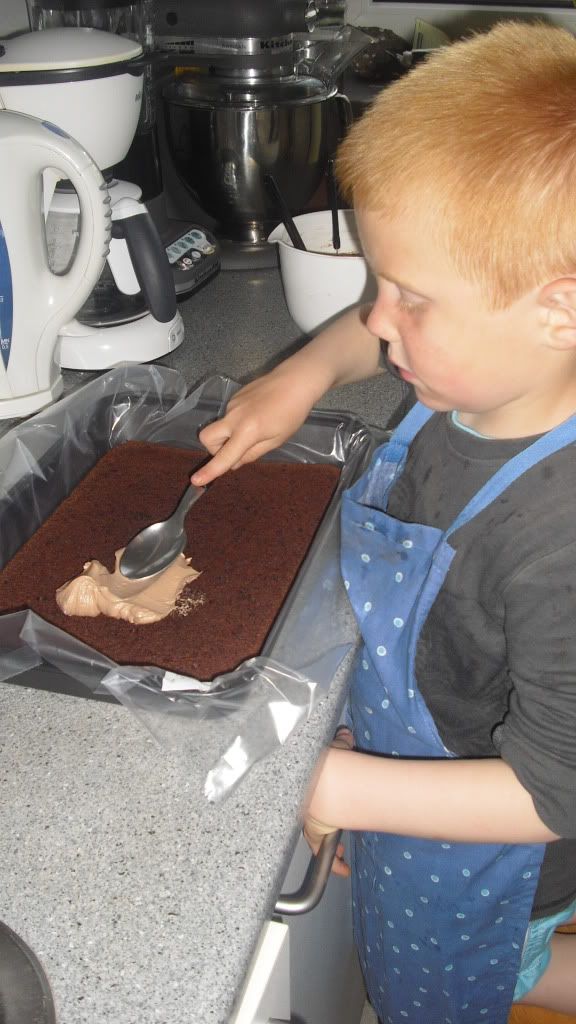 Kagen fik lov til at stå og sætte sig lidt, så i morges smurte vi den op - børnene først, og så glattede mor efter lidt. Jeg var alene om at overtrække kagen med MMF, da den drillede vildt meget - den formåede at være både klistret og for tør på samme tid, og hvordan fikser man så lige det??? Den kom på kagen i 3. forsøg, og så var det dejlig hurtigt med børnepynt - langt væk fra mine linealer og skabeloner.
This morning we buttered the cake - first the kids, and then I smoothed it a bit. I covered it in MMF by myself, as it was difficult to work with today - it somehow managed to be both sticky and crumbling at the same time, and how do you fix that? 3rd time is a charm, so I finally got it on the cake, and then it was nice and easy to decorate with the kids - far away from my usual rulers and templates.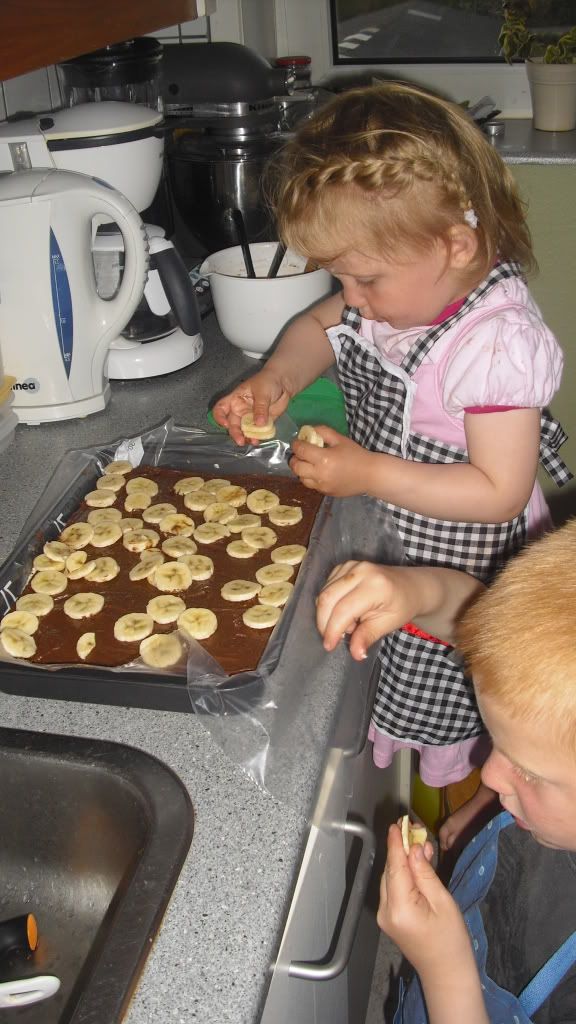 Jeg overvejede at lade børnene smide bogstaverne på, som de havde lyst, men manden sagde, at han ikke er særlig god til anagrammer, så jeg måtte hjælpe lidt med bogstaverne.
I considered letting the kids put the letters on however they saw fit, but hubby said he isn't good at anagrams, so I had to help out a bit.